For All Levels
Whether you've never picked up a violin before or have been playing for years, I can help you advance your skills with private lessons at one of my teaching studios. I have locations in Malibu and Rancho Santa Fe to reach students of all ages in both Los Angeles and San Diego counties. Interested in getting started? Get in touch with me today to discuss pricing, preferred studio location, and what your goals are for studying violin.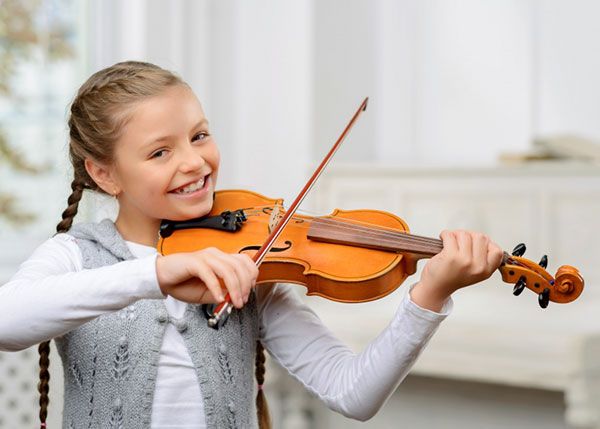 Why Study With Me?
Education: I have a BA in Violin from the San Diego State University School of Music under the tutelage of San Diego Symphony Orchestra violinist Hernan Constantino. I also did Post-Baccalaureate study at the Cleveland Institute of Music under the tutelage of the Cleveland Orchestra's principal second violinist, Stephen Rose.
Teaching Experience: I have been teaching violin professionally to children and adults since 2007. My students have performed in the California All-State Orchestra, the Mainly Mozart Youth Orchestra, the Civic Youth Orchestra of San Diego, and more.
Professional Experience: I have played with various orchestras throughout Southern California and the nation, including the San Diego Chamber Orchestra, San Bernardino Symphony Orchestra, San Diego City Ballet Orchestra, and the Strauss Symphony Orchestra of America.
Why Take In-Person Lessons?
While online violin lessons offer many of their own benefits, there is nothing quite like in-person tutelage to help students truly advance their violin skills. Violin is a highly physical instrument. Some of the first things that every beginner must learn are the proper finger technique, instrument position, arm positions, and posture. As students advance, maintaining these positionings is essential to truly master the instrument. In-person lessons allow me to physically correct any issues that may arise and ensure that they don't become habits.
In-studio lessons also allow for significantly greater sound quality than online lessons. My violin studios in Malibu and Rancho Santa Fe are set up for optimal listening so that both student and teacher are able to hear the subtleties of each other's performance. Picking up on nuances and variations is another essential skill for mastering the violin, and one that is simply more difficult when done via virtual learning.
Learn Violin in Southern California
With my in-studio violin lessons, you will not only learn how to play the violin, but also how to have fun in the process! Through games, creative assignments, and other activities, you will learn how to read and play music at your own pace, in a way that works for you. I have experience teaching students of all ages how to love what I consider to be the most beautiful instrument in the world!
Learning to play the violin opens you up to a whole new world of self-expression and joy. My Malibu and Rancho Santa Fe studios allow me to work with students through Los Angeles and San Diego counties, including the Carmel Valley area and beyond. For more information on my in-studio violin lessons, get in touch with me today!